Welcome to JRS Dynamics – Your Trusted Partner for ERP Excellence and Digital Transformation! 
At JRS Dynamics, we're not just a company; we're a team of industry veterans who are passionate about helping businesses thrive in the ever-evolving world of enterprise resource planning (ERP) and digital transformation. Founded in 2016, our mission has always been clear: to provide world-class services in ERP implementation, consulting, professional training, Workforce Management and advisory, tailored to your unique needs. 
Our Expertise – 
Our journey began with a simple goal: to leverage our deep knowledge of Microsoft Dynamics ERP, SAP Business One ERP, and their surrounding technologies to empower organizations like yours. We are experts in Microsoft Azure, D365, Power Platform (including Power BI, PowerApps, and Flow), and we know how to harness the potential of these tools to drive your business forward.
Proven Success – 
At JRS Dynamics, success is not just a buzzword; it's our track record. We take pride in our remarkable achievements in Dynamics ERP/CRM and SAP Business One ERP implementations. Our portfolio is a testament to our commitment to excellence. We've also excelled in advisory and consulting roles, helping businesses make informed decisions in their ERP journeys. 
Our Solutions – 
Our offerings are as diverse as the challenges businesses face today. Whether you're looking to implement Microsoft Dynamics 365 or SAP Business One ERP, embark on a digital transformation journey, equip your team with professional training, or Workforce Management we've got you covered. We don't just follow market trends; we set them. Our deep understanding of the most current developments ensures that you're always one step ahead in the competitive landscape. 
Quality Assurance – 
Quality is at the core of everything we do. We believe that world-class service doesn't have to come with an exorbitant price tag. At JRS Dynamics, we provide high-quality assurance at the most reasonable rates in the industry. Your success is our success, and we're committed to delivering value that exceeds your expectations.
ERP Consulting and Implementation – 
Our primary focus is on ERP consulting and implementation. We understand that ERP is the backbone of your business operations, and our experts are dedicated to making it work seamlessly for you. Whether you're a small business or a large enterprise, we tailor our solutions to meet your specific needs. 
Corporate Trainings and Workforce Management –
We also excel in corporate training programs and Workforce Management. We recognize the importance of a skilled workforce in today's competitive landscape. Our training programs empower your team with the knowledge and skills they need to excel in the ERP arena. Additionally, our Workforce Management services provide you with top-notch SAP and Microsoft Dynamics resources to complement your in-house team. 
Let's Discuss Your Project Requirements
Our Strategy
Digitally Alter your Rustic Business Idea to Life!
The foundation of JRS Dynamics is the growth of our customers and their full satisfaction with our reliable solutions. We dedicatedly work for you and drive towards enticing and retaining passionate professionals in our company to keep serving you as we cultivate. JRS is a one-stop solution for your company's future demands with comprehensive proficiency in Microsoft Dynamics 365 Business Central, SAP Business One ERP and other Microsoft tools, including D365 CRM, D365 finance and operations, advisory, training, project management courses, and support. With enhanced abilities, we help individuals and organizations to achieve ultimate success with strategic solutions to beat your competitors.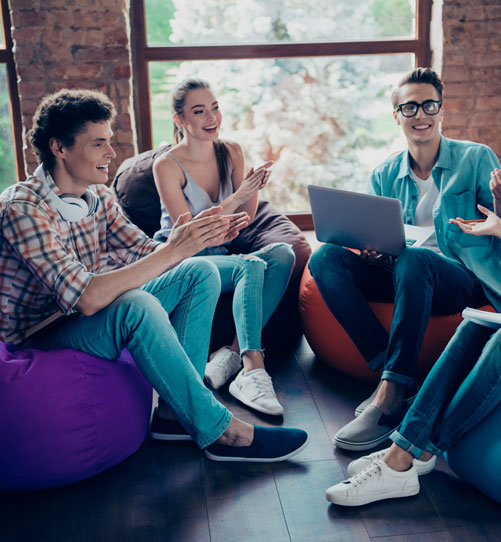 MS DYNAMICS 365 FINANCE & OPERATIONS  
MS DYNAMICS 365 BUSINESS CENTRAL
SAP BUSINESS ONE ERP
MS DYNAMICS 365 CRM
SHAREPOINT
POWER BI
PMP
PRINCE 2
ITIL
AWS
MICROSOFT
CISCO
DYNAMICS 365
SAP
ORACLE
KOHA
HR & FINANCE
DATA-SCIENCE
MACHINE LEARNING
FULL-STACK
CYBER SECURITY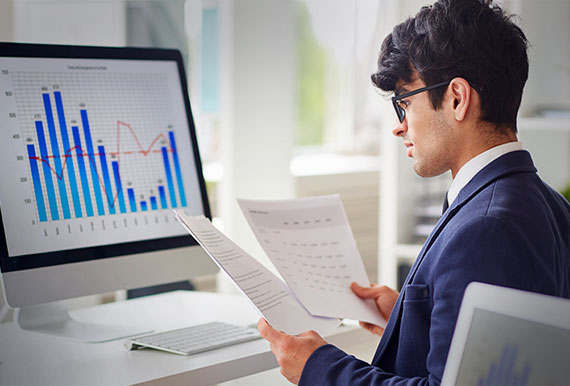 Why Partner with JRS Dynamics Info Solutions?
Being a trusted Microsoft and SAP solution provider, we assist organizations in executing suitable solutions according to the project requirements and letting your dream stand out in the crowd to come true. We offer responsive solutions by having the vision to be on top of the market. We strictly follow our values and offer a broad spectrum of MS and SAP solutions such as  Dynamics 365 Business Central, SAP Business One ERP, CRM, Dynamics 365 Finance and Operations, and many more.
• Outstanding Years of Experience

• Smooth communication

• On-time Project Delivery

• Trustworthy Team

• Established Track Record

 
At JRS Dynamics, we're not just your consultants; we're your partners in success. Join hands with us, and let's embark on a journey of innovation, growth, and digital transformation together. Contact us today to explore how we can help you thrive in the dynamic world of ERP and technology. Your success is our mission! 
Let's Get Started Today!