Interested to learn how Microsoft Dynamics 365 Finance and Operations implementation transforms your business?
Microsoft D365 Finance and Operations is the comprehensive solution for businesses prioritizing technological intelligence for their financial and resource management. With the help of cognitive insights and in-depth financial reporting, it will fuel success. On top of that, real-time performance monitoring enables better decision-making and maximizes productivity. Business seeking scalability Dynamics 365 is a cost-effective approach for resource management and financial planning.
JRS Dynamics Info Solutions is a Microsoft partner with extensive expertise working with Dynamics 365. Professional financial management, deep knowledge of handling business operations, and outstanding consulting service are the foundation of our ERP initiatives. With our expert team, you get a unique opportunity to explore the unhidden services that Microsoft Dynamics 365 provides. By choosing us, you will get well-designed solutions, but it also aids overall improving performance.
With JRS Info, AI-powered financial reporting software stimulates perspectives that assist businesses in avoiding risk, increasing revenue, and lower expenses. We are ready to incorporate your businesses with Microsoft Dynamics 365 Finance and Operation. But are you?
What does JRS Info Solutions offer your business?
Exceptional Consultation F&O: Most of the time, the potential capabilities of your business remain hidden unless someone guides you. It is where you need Exceptional Consultation F&O. Our expert guidance will identify the hidden areas that have a scope for improvement with the aid of Dynamics 365 solutions for Finance and Operations. Also, our consultation service will ensure you acquire a consistent degree of financial competency according to market conditions.
Seamless Integration: As one of the pioneering Dynamics Financial and operational partners, we assist with integration services. You can integrate it with other vital technologies to boost competitiveness. The main idea is to create the main window for each financial service.
Dynamics 365 Finance and Operations Implementation: Now that you have Dynamics365 solutions to keep track of everything, you may make intelligent decisions with streamlined processes. We'll assist you with helpful insights into successfully setting up the brand-new marketplace and configuring it to meet your expectations and objectives.
End-to-end Customization: It is not sufficient that you install D365F&O and leave it. But it would be best if you tailored it according to your business requirements so that you reap the tremendous benefits of the platform. Therefore, we will let your business explore unique possibilities with our customization services. Trust us because many businesses who were unsure how to use it have benefited from our advice.
Support and assistance: We will ensure that your vital company activities are always fully operational with our support services. We instruct on how to get the most out of this service. Moreover, we also offer live assistance for any challenges with Dynamics 365 Operations.
Benefits of Microsoft D365 Finance and Operations services in the Simplest Terms
Are your financial processes getting messed up? Do you need someone trusted to handle all the operations? Let JRS Dynamics Info Solutions troubleshoot your worries with Microsoft 365 F&O integration in the existing scenarios.
Cost-effectiveness with the modern platform: 
With the user-friendly modern interface and automated processes, Dynamics 365 for Finance and operations reduce your running cost.

No matter how complicated your day-to-day operations are, you can easily analyze and monitor your financial budget and plan accordingly.

The smart Azure-based AI Services interface provides real-time financial management during implementation by giving accurate predictions and recommendations.

It's fairly flexible to configure and integrate with your existing business, including CRM and business intelligence, thus ultimately cutting costs

Reduce risks using cloud-based infrastructure:

The cloud-based server takes care of everything from deployment to management.
You have access to technical support for data recovery, lowering the risk of data loss.

Microsoft Azure enables enterprises to be more flexible and focus on growth while successfully adapting to changing financial requirements.

Use state-of-the-art AI to transform the business digitally:
Dynamics 365 for Finance and Operations helps quick financial management, improves profitability, and focuses on customer relationships.

In-depth predictive analysis will allow for making better and faster business decisions.

Leverage the capabilities of Dynamics 365 Finance to gain insight into the health of the business and improve the cash flow.
Highly adaptable to any platform:
Effortlessly extend Dynamics 365 finance and operation to several operations like transportation, warehousing, budget planning, and etcetera.

Combine the analysis from different brackets to analyze shortcomings and optimize them.

Microsoft Dynamics 365 for Finance and Operations, Enterprise Edition enables you to expand into new markets, consolidate operations, and scale successful processes globally.
Explore the Unexplored with Dynamics 365!
Elevate the performance with Microsoft d365 finance and operations
Gain visibility of business financial health and encourage responsibilities and growth. JRS Info Solution integrations of Dynamics365 Finance and Operation allowed you for faster and more informed decisions. Some key features are:
Productivity and process: Customizable workspaces and intelligent tools help you prioritize and automate tasks. With in-depth financial intelligence and reporting capabilities, manage credit and simplify global financial management.
Effectiveness and growth: Predictive predictions and guidance increase profitability and promote growth. Increase business productivity with effective financial planning tools, automation, and budget control.
Risk and accountability: Leverage credit management technologies to reduce risks while allowing global enterprises flexibility and control. Using automated revenue forecasting enables handling business while complying with the standards.
Ready to Grow Your Business?
How do you implement Dynamics 365 finance and operations?
Implementing a Dynamics 365 Financial and operation is more than installing software. And your partner plays a major role. We provide implementation and integration services for various clients. Here are some business fields that need its implementation:
Manage business finances and automate operations effectively. Streamline effortlessly with data security.
Reduce human errors with its implementation, enhance visibility and prevent losses to maximize productivity.
Customer Relation management:
CRM components provide powerful features to deliver a better customer experience and thus strengthen relationships for the long term.
For better customer interaction, integrate D365FO with social media platforms.
Warehouse management systems:
Reduce operational costs, check quality control, and ensure the warehouse has sufficient supply per demand.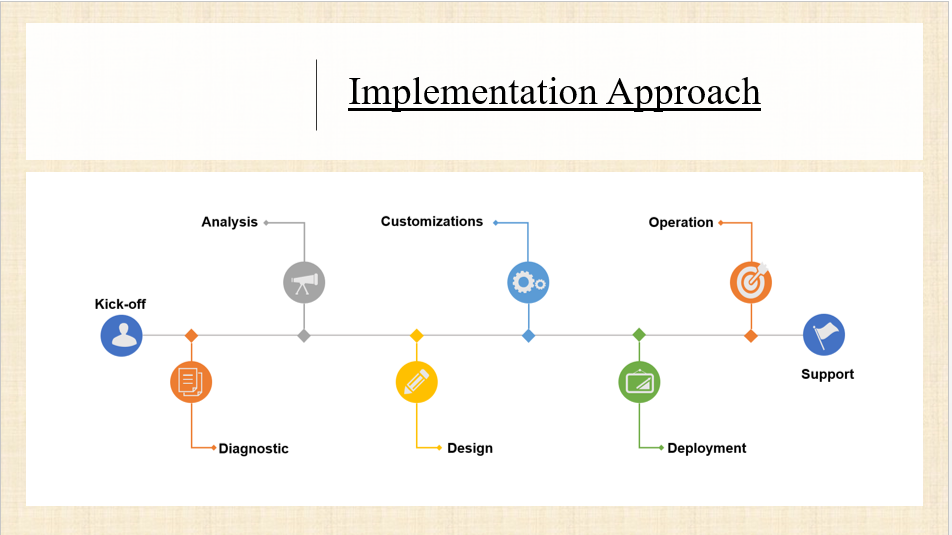 JRS Dynamics Info Solution is a Microsoft partner and service available in multiple countries. What sets us apart from other Microsoft partners is the unmatchable delivery process and expertise in this field. We follow all the standards and deliver complete Dynamics 365 solutions by incorporating our clients from start to finish. Implementing Dynamics 365 with us is uncountable; however, the biggest advantage is cost-effectiveness. Dynamics 365 Finance & Operations help your business uncover redundancies, streamline finances, and save operating costs through optimization and automation.
Need assistance? Consult JRS Dynamics Info Solutions!