PRINCE2 Foundation & Practitioner Training
32 Hours Instructor-led Online Training
Certified & Experienced Mentors 
Digital Course Materials
Official  Curriculum
Mock Tests, Assessments & Case Studies
Exam Assistance
24×7 After Course Support
PRINCE2 Foundation and Practitioner is a highly popular and globally accepted framework for Project Management. Prince2 foundation is projects in controlled environments and this best practice is managed by AXELOS.
This is a highly structured as well as flexible methodology which can be used for managing projects in any industry sector irrespective of the size of the project, number of team members involved. This method can be tailored according to the needs of the project and therefore a preferred method for many project managers.
We at Predesk, offer Prince2 foundation and Practitioner training to prepare individuals appear for the certification exams and provide them with all the knowledge required to apply and tailor Prince2 foundation as per their project environment.
There are two levels in the Prince2 foundation qualification:
1. Prince2 Foundation
2. Prince2 Practitioner
The Prince2 foundation and practitioner course runs for 4 days in which we cover all the topics, do case studies and prepare participants for both the levels of exams. However, an individual can opt for only Foundation as well.
Prince2 foundation is the entry level qualification that aims to provide participants with the basic knowledge of the Prince2 structure. We plan our sessions in a way to ensure thorough understanding of the Prince2 principles, themes and processes among the participants. There are no prerequisites for the foundation level.
The Prince2 foundation and practitioner certification gives the participants great amount of knowledge, understanding and skills required to apply and tailor Prince2 for successfully running their projects. This is a widely recognized credential for Project managers and gives them an edge over others in the industry and hence a proof of their competence in project management. In order to appear for Prince2 practitioner, participants must have one of the below qualifications:
1. Prince2 Foundation
2. Project Management Qualification (PMQ)
3. Certified Associate in Project Management
4. IPMA Level A (Certified Projects Director)
5. PMA Level B (Certified Senior Project Manager)
6. IPMA Level C (Certified Project Manager)
7. IPMA Level D (Certified Project Management Associate)
PRINCE2 Principles:
• Continued business justification
• Learn from experience
• Defined roles and responsibilities
• Focus on products
• Manage by stages
• Manage by exception
• Tailor to suit the project environment
PRINCE2 Themes:
• Business case
• Organization
• Quality
• Risks
• Change
• Plans
• Progress
PRINCE2 Processes:
• Starting up a project
• Initiating a project
• Directing a project
• Managing stage boundary
• Controlling a stage
• Managing product delivery
• Closing a project
The project environment relates to size, complexity, team involved and other factors around a project.
There are no specific prerequisites for the PRINCE2® exams. However, it is recommended that learners should have some project management knowledge, experience and formal training before you take the exam.
Anyone working in the field of project management or aspiring to work in project management should do this course to gain the knowledge and skills to amplify the success of their projects which in return will make them successful project managers. This course is also suitable for individuals working in the roles of project assurance, business change analysts, project support, project team members, team managers.
Exam Details for PRINCE2 Practitioner:
Multiple choice objective type exam

60 Questions

55% marks required to pass (out of 60 available)

60 minutes duration

Closed Book
Exam Details for PRINCE2 Foundation:
Scenario based exam




Multiple choice objective type questions




Total 68 questions

55% passing score i.e. 38 out of 68




150 minutes duration




Open book, only the official hard copy of the Managing successful projects with Prince2 2017  edition is allowed.
Note: The official hard copy of the Guide is not included in the course fee. It needs to be purchased by the participants separately.
FAQs (Frequently Asked Questions)
What is PRINCE2®?

PRINCE2 is a Project Management system adopted worldwide. This Prince2 method is used by people and organizations from broad-spectrum industries and sectors. It is a flexible method that guides you through the essentials for managing successful projects, regardless of type or scale. Incorporated with seven principles, themes and processes, PRINCE2 can be customized to meet your definite requirements.
How do I get Prince2 certified?

There are two ways to get Prince2 certified-
1. Attend the exams at the end of a training course offered by an Accredited Training Organization (ATO) like Predesk Training Solutions.
2. Do self-study and then book the exam without a training course with PeopleCert.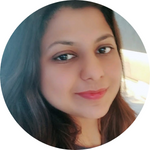 Available Training Option
Instructor – Led online Training.
Self Paced Online Training
Classroom Training
On Site Training
1 on 1 Training
Corporate Batch Training
Customize Topic Based Training
"It was a Great Experience with JRS Dynamics, the trainer explained and covered all the topics which I have wished to learn. Hoping to do many other courses from here."
– Elijah Wood
I cleared all the ITIL exam in first attempt after getting mentorship form from JRS Dynamics.
– Noah
How long does it take to get Prince2 certification?

It normally takes apprentice anywhere from three days to three months to complete a PRINCE2 project management qualification.
Who provides prince2 certification?

PRINCE2 certification is given by AXELOS Ltd, a joint venture by the Cabinet Office and Capita, based in UK. AXELOS is the organization behind a variety of highly popular global best practice frameworks, including ITIL 4, PRINCE2, MSP, and AgileSHIFT.
Related Courses
•   ITIL V4 Specialist (CDS) Online Training
•   PMP (Project Management Professional) Online Training
•   Certified Associate in Project management (CAPM) Online